About KT Power Washing - Your Trusted Houston Professional Pressure Washer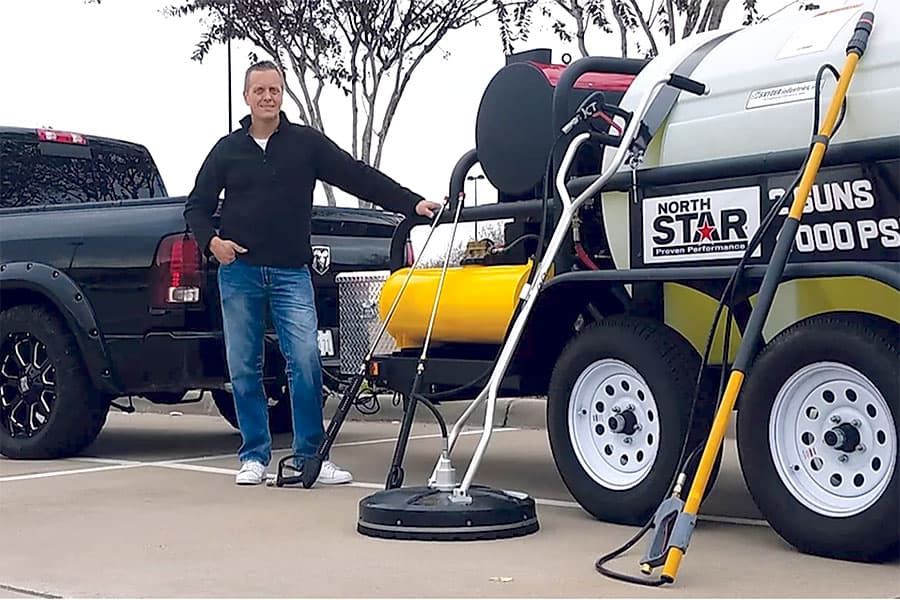 When you need a pressure washer, look no further than KT Power Washing. KT Power Washing serves the community in Houston and the surrounding areas utilizing the highest quality equipment and skilled technicians.
Our pressure washing pros are well trained and take part in continuing education to ensure that they are up to date on the latest products and applications. What this means to you, our customer is that you will always receive professional service from an expert in the field, giving you peace of mind and maintaining our reputation for the highest level of customer service.
Our residential house washing services include:
Home exteriors
Roofs
Sidewalks and driveways
Balconies, decks, and patios
Fences
We can also handle large and small commercial projects. Our self-contained mobile pressure washer holds 500 gallons of water that we are able to heat to 250 degrees and has adjustable pressure settings. This enables us to access projects where water services are limited or unavailable. Our mobile pressure washer affords us access to:
Foreclosure properties
New construction developments
Airport runways
Parking lots
Sidewalks
Parks and playground equipment
And more …
Houston, you have found your pressure washer! Contact us today for more information.