Trust the Exterior of Your Home To A Houston Pressure Washing Company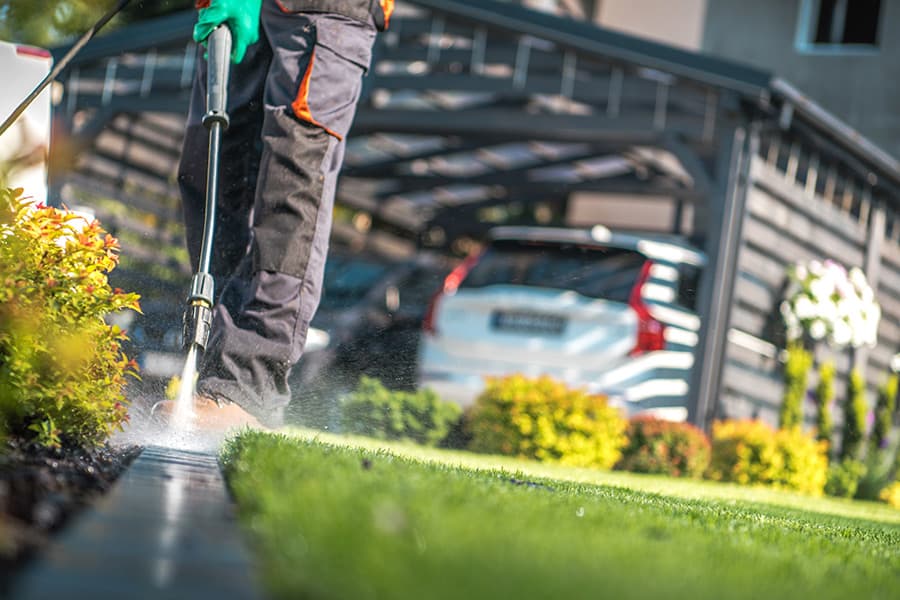 When you need a pressure washing company in Houston, KT Power Washing is a name you can trust. With the highest quality equipment and our exceptionally skilled technicians, we are a reliable, reputable, and local pressure washing company that can meet all your pressure washing needs.
Pressure washing has many benefits, including:
Enhancing the aesthetic appeal of your home or business
Removing mold, mildew, stains, and other harmful contaminants
Extending the life of your exterior surfaces
Saving money over costly renovations
Preparing surfaces for fresh paint or coatings
Schedule Pressure Washing Service Today
From basic residential house washing to large-scale commercial pressure washing projects, KT Power Washing offers environmentally friendly products and quality service at competitive rates. Our reliability is unsurpassed. Our pressure washing company offers annual, quarterly, and monthly maintenance programs for your convenience.
KT Power Washing is the pressure washing company with the state-of-the-art equipment the professional expertise to clean your exterior surfaces based on your specific needs. We have the applications to clean many surfaces, including brick, stone, concrete, metal, vinyl siding, and wood. Professional pressure washing removes the pollutants that can damage your exterior surfaces.
If you're looking for a cost-effective way of maintaining your exterior surfaces, then pressure washing is the option for you! Our pressure washing company can eliminate threats such as mold and mildew, grime, stains, and other environmental hazards. Why re-surface or re-paint when you can save money? KT Power washing is your local, hometown Houston pressure washing contractor!
Pressure washing, or power washing, utilizes water pressure to clean exterior surfaces using a high-pressure nozzle. This concentrates the power of the water to remove dirt, grime, mold, loose paint, and others from surfaces. It is used to wash buildings, concrete and asphalt surfaces, fences, and more.
KT Power Washing's trained professionals use adjustable pressure settings, including our low-pressure heated water setting, to ensure that we can meet your specific exterior cleaning needs. We have the equipment and the know-how to clean any surface, from concrete to metal, natural stone to vinyl siding, and so much more.
Everything is bigger in Texas, including the amount of dust and pollutants that make their way to our exterior surfaces. When you need pressure washing in Houston, you need someone local who knows the best way to deal with our local environmental issues and specific needs. At KT Power washing, we are the pressure washing company that does it all:
Home exteriors
Roofs
Sidewalks and driveways
Balconies, decks, and patios
Fences
Foreclosure properties
New construction developments
Airport runways
Parking lots
Parks and playground equipment
It's always best to contact a professional pressure washing contractor, who can assess the needs of your particular project and apply their knowledge and expertise. Our technicians regularly undergo training and continuing education to ensure that they are up to date on the latest applications. Our credentials include all appropriate licensing and insurance, including worker's compensation.
When you're looking for a local, licensed, and fully insured pressure washing company in Houston, give us a call at 832-869-0220.
Latest Projects