Exterior Apartment Cleaning Will Keep Your Property Looking Its Best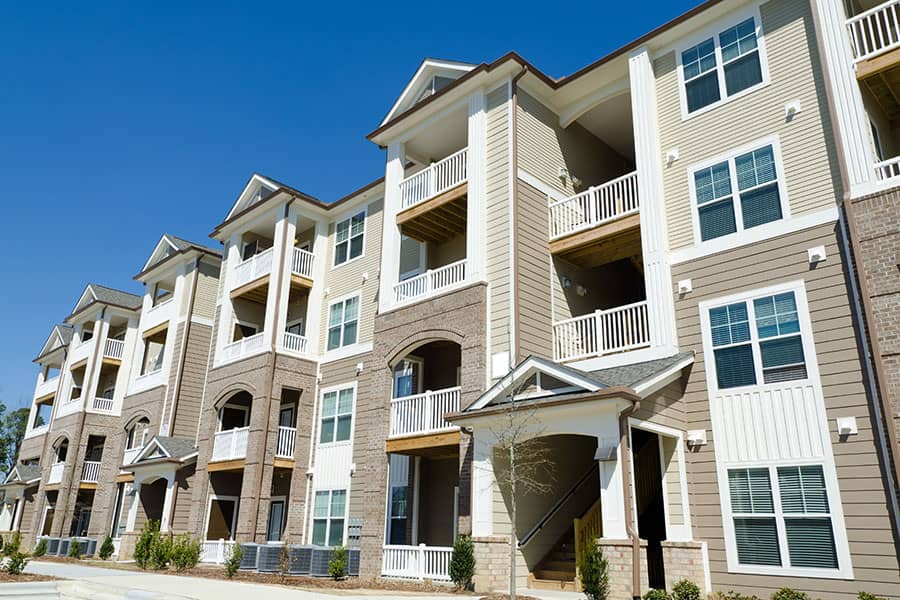 Maintaining your Houston area apartment complex is a whole lot easier when you let KT Power Washing handle your apartment cleaning needs. Your apartment complex is a huge investment, and regular maintenance is vital to protecting that investment and enhancing the quality of life for your tenants.
Whether you have a large apartment complex, a cluster home community, or a multi-family living unit, one cost-effective way to maintain the exterior surfaces is with commercial pressure washing. Pressure washing utilizes pressurized water to clean exterior surfaces and remove stains and surface pollutants. KT Power Washing uses a high-pressure nozzle, which concentrates the power of the water to remove dirt, grime, bird and insect droppings, mold, graffiti, and algae from surfaces.
Apartment cleaning can enhance the value of your Houston property and extend the life of your exterior surfaces. Some of the apartment cleaning services KT Power Washing offers are:
Buildings
Windows
Balconies
Gutters
Awnings
Sidewalks
And more!
Schedule Apartment Cleaning Today
Regular pressure washing services on your outdoor surfaces can extend their useful life by removing the buildup that can accumulate over time. Apartment cleaning creates a healthier living environment and keeps a fresh aesthetic for you and your tenants to enjoy.
The professionals at KT Power Washing utilize state-of-the-art equipment, like our 500-gallon self-contained heated pressure washing unit, to attend to all your cleaning needs. We specialize in accessing areas where water is limited or unavailable, like new construction, foreclosures, vacant properties.
When you're looking for reliable pressure washing services, look no further than Houston's own KT Power Washing. Our skilled technicians undergo extensive training and continuing education classes so that they can stay up to date on the latest techniques, products, and applications available in the industry. All our employees are covered by workers comp insurance, and our business is licensed and insured, giving you the peace of mind you need for your apartment cleaning project.
Our commercial sealing application is another service we offer to protect your exterior surfaces and maintain them between pressure washes. Sealing provides a protective barrier between your surface and the elements. It can prevent water and mold intrusion from causing damage. With our up to 5-Year No-Algae Guarantee, sealing is a wise choice that will pay for itself again and again.
From basic small apartment cleaning to large-scale commercial pressure washing projects, KT Power Washing offers environmentally friendly products and quality service at competitive rates. Our reliability is unsurpassed. KT Power Washing offers annual, quarterly, and monthly maintenance programs for your convenience.