Clean And Protect Your Houston Driveway With Professional Driveway Cleaning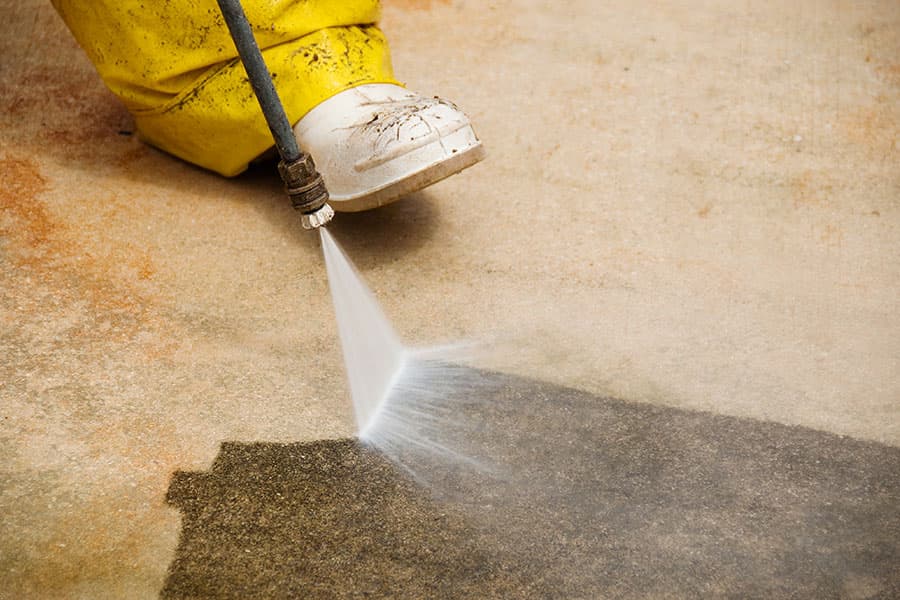 Houstonians love their trucks, but those trucks can sure take a toll on our driveways. If you're looking for driveway cleaning in Houston, KT Power Washing & Sealing is ready to serve you.
Your driveway is the welcoming entrance to your home, the platform upon which you park your luxury sedan, high-performance sports car, workhorse SUV or your hearty work truck. Your vehicle can pick up oil, grime, and even debris from construction zones on a daily basis. Over time, those components can accumulate on your driveway, causing stains and discoloration. A good driveway cleaning can remove the grunge and leave your driveway looking fresh, clean, and ready to showcase your favorite automobile.
Pressure washing uses the power of highly pressurized water to give you a thorough driveway cleaning. This concentrated water power can be adjusted to debris from almost any exterior surface.
KT Power washing, your local Houston area pressure washing contractor, has unsurpassed expertise when it comes to driveway cleaning. With our adjustable pressure settings, our variety of environmentally friendly cleaning products and our heated steam capabilities, we can remove dirt, oil stains, grime, mold, algae, and debris from many types of driveways, including:
Concrete driveways
Paver driveways
Pebble composite driveways
Natural stone driveways
Stamped concrete driveways
Brick driveways
Schedule Driveway Cleaning Today
Of course, once you've got KT Power Washing, your Houston pressure washing specialist, on-site, you'll want to explore a multitude of exterior surfaces that they can clean. We can wash your home's exterior surfaces from curb to rooftop. Driveway cleaning is only the beginning!
You can also choose from these options on our long list of residential services:
House cleaning
Window cleaning
Roof cleaning
Gutter cleaning
Pool deck cleaning
Screened enclosure cleaning
And more!
Once your driveway cleaning is complete, be sure to inquire about our professional sealing services. Extend that "freshly pressure washed" look by having your exterior surface professionally sealed. KT Power Washing also offers up to a 5-Year No-Algae Guarantee on our sealed surfaces.
When hiring a professional pressure washing contractor, it is crucial to find someone with the right skills and knowledge to provide you with safe, dependable service based on your specific needs. Houston's KT Power Washing technicians are highly trained and receive continuing education in the proper applications and products.
Our state-of-the-art equipment and variety of environmentally friendly cleaning product applications provide our Houston area customers with the highest quality driveway cleaning. With competitive pricing and high-end customer service, you'll see why KT Power Washing is the one to call for all your pressure washing needs.
KT Power washing carries full licensing, and we are fully insured, including workers compensation, to give you the peace of mind you want and deserve. We value our Houston area customers. Give us a call today at 832-869-0220 if you have questions, or if you'd like to schedule an appointment.
Latest Projects