Fence Cleaning Will Keep Your Houston Fence Free Of Algae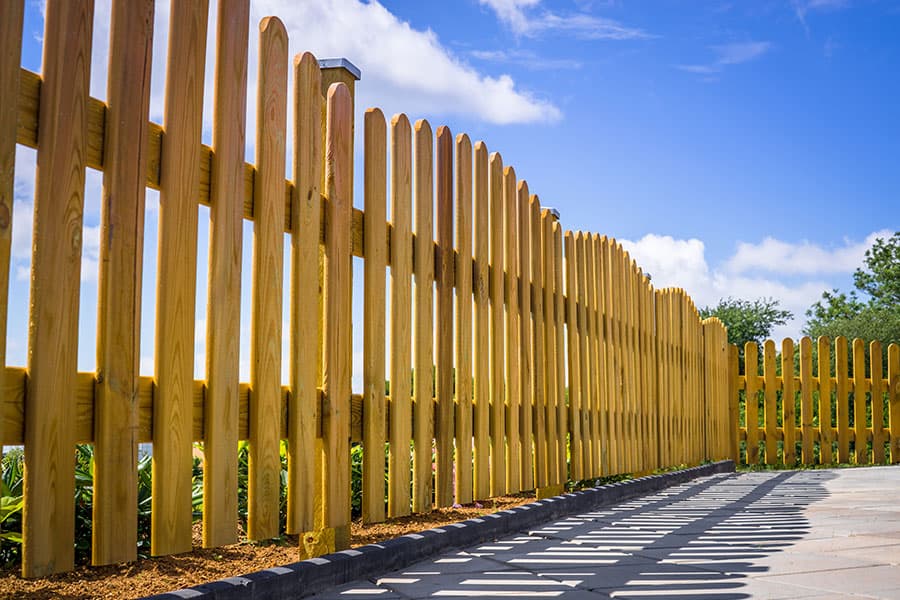 It has been said that good fences make good neighbors. A good fence cleaning can make your Houston neighbors feel really good about those fences, too. So, if you've been on the fence pondering who to call for a good fence cleaning, the wait is over. Let KT Power washing, your hometown pressure washing contractor, help you with your fence cleaning needs.
Your exterior surfaces are at the mercy of the harsh Houston elements. Dirt, grime, animal droppings, spiderwebs, mold, mildew, and algae can diminish the appeal of your fencing, making it look dingy and dull. A fence cleaning removes the pollutants, contaminants, and other unsightly blemishes, revealing the true beauty of your fence.
Pressure washing not only extends the life of your outdoor surfaces, but it also prepares them for additional applications. Whether you are re-painting, staining, sealing, or leaving a natural finish, pressure washing should always be the first step to leave the area clean and ready to accept any type of upgrade.
Schedule Your Fence Clean Today
KT Power Washing, your reliable pressure washing professionals in Houston, have state-of-the-art equipment, expertise, and a variety of products and applications to clean fence materials of all types, including:
Pressure-treated wood fences
Redwood fences
Rail fences
Picket fences
Post fences
Aluminum fences
PVC fences
Wrought iron fences
Vinyl fences
Chain link fences
Bamboo fences
Farm fences
We love the sprawling fields of Texas, and KT Power Washing can wash all the fences that contain them. Our self-contained 500-gallon state-of-the-art pressure washing equipment allows for easy access to your fences. No need to worry about limited water access, we've got the right tools to handle the job!
Whether you need fence cleaning for your home, your commercial property, or your farm, our environmentally friendly products are safe for pets, plants, and people. You can always count on our technicians to be up to date on the latest products and applications thanks to our ongoing training and continuing education opportunities. When you need fence cleaning in Houston, call the professionals at KT Power Washing at 832-869-0220.
In addition to fence cleaning, KT Power Washing and Sealing also offers a multitude of pressure washing services for both residential and commercial properties.
Commercial building washing
House washing
Sign washing
Window washing
Driveway washing
Parking lot washing
Sidewalk washing
Deck washing
Patio washing
Roof washing
Gutter washing
When you need fence washing in Houston, you want someone local who knows the best way to deal with our local environmental issues and specific needs. Our well-trained, highly skilled pressure washing professionals are always prompt, courteous, and reliable. KT Power Washing is also fully licensed and insured. All our team members are covered by workers comp insurance, giving you peace of mind that your project is being handled by reputable professionals.
KT Pressure Washing also offers cost-effective maintenance plans, which you can schedule annually, quarterly, or monthly based on your personal project needs. Don't forget to ask about our sealing services! Sealing provides an invisible barrier between your exterior surfaces and the elements. It can extend the life of your exterior surfaces and make cleanups a breeze between professional pressure washings.
Latest Fence Cleaning Projects