Professional Roof Cleaning For Superior Beautification And Preservation
KT Power Washing & Sealing works especially hard for roof cleaning jobs because we're cleaning the most important part of your home. As a preferred choice for Houston pressure washing, our local customers' best interest, and satisfaction is our top priority. We treat each job with the special care necessary, whether it's driveway washing or taking care of your rooftop.
When we refer to roof washing, what we really mean is softwashing. As the term implies, this procedure relies on a gentler approach to cleaning to avoid damaging the roof in the process. Softwashing utilizes Eco-friendly cleaning solutions to accomplish impeccable results instead of high-velocity water spray.
For superior roof cleaning that will beautify and protect your rooftop, our work is unparalleled. Make the call today to schedule an appointment or present us with any questions you may have.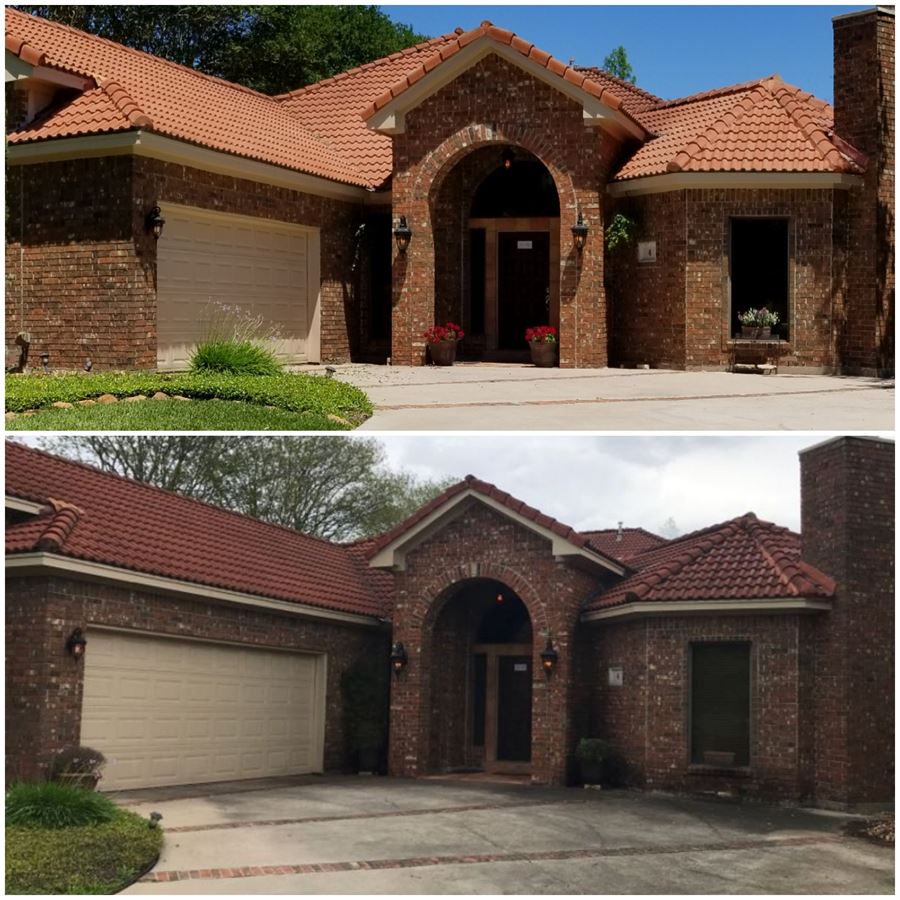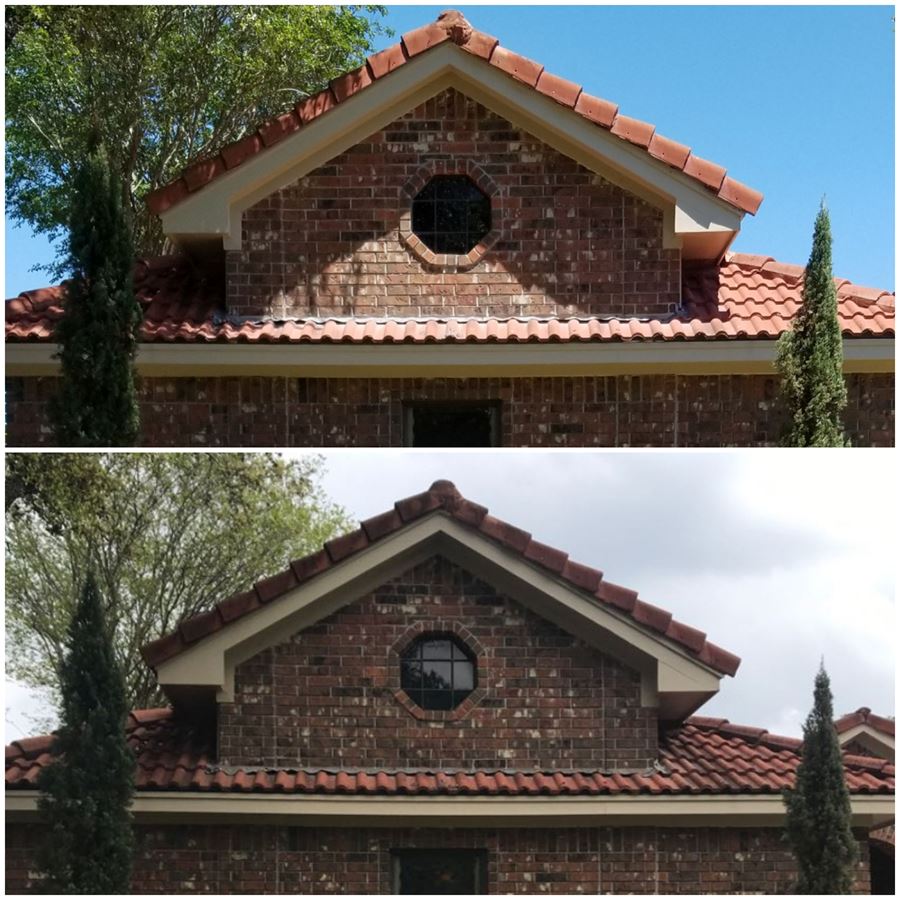 The Benefits Of Roof Washing
When you hire a pressure washing contractor, you know the main objective and primary benefit is the home will be clean and look better. For a job like roof cleaning, as long as the professional you contract uses safe but effective softwashing methods, you can rest assured there will be plenty of advantages, such as:
Removal of ugly black streaks
Eradication of algae and bacteria
Lower chances of needing repairs
Extended longevity
Improved curb appeal and property value
Roof washing isn't just a form of beautification for your home. The goal of routine roof cleaning is a form of preventative maintenance. It's easier and more effective to use professional pressure washing to keep your roof in good condition instead of trying to deal with frequent repair issues as they develop.
Taking Care Of Metal, Asphalt Shingle & Barrel Tile Roofing
As far as roof washing goes, KT Power Washing & Sealing utilizes softwashing methods for all roofing materials. There's no reason to take chances and no room for collateral damage when it comes to your rooftop. Softwashing is the ideal gentler form of pressure washing to use to keep your roof clean, no matter what type of roofing system it is.
Our environmentally responsible roof cleaning solutions include an algaecide formula to clean with long-lasting effects. Call us today to schedule an appointment for your annual roof cleaning with our dedicated experts.