Protect Your Exterior Surfaces With Professional Sealing Services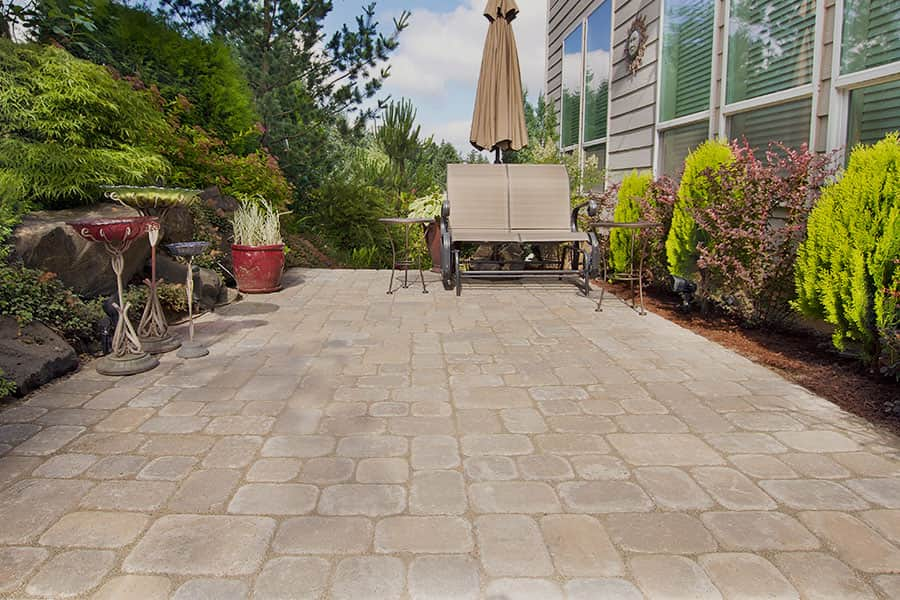 Keep that "just washed" look on your exterior surfaces with professional sealing services by KT Power Washing of Houston.
Your exterior surfaces are exposed to a variety of elements and pollutants every day, leaving them dull and dingy. Mold, mildew, and algae can take their toll, but a top-notch pressure washing can remove the invasive pollutants and leave your surface looking fresh and clean.
KT Power Washing can remove many of the common pollutants that can accumulate on your exterior surfaces such as mold and mildew, dirt, grime, bird and insect droppings, dust, pollen, and airborne chemicals. These pollutants can diminish the look and longevity of your exterior surface. One way to protect your surface after pressure washing is with professional sealing services.
Sealing protects against erosion and damage from outside elements like oil, salt, rust, and water. Sealed surfaces remain cleaner during pressure washings, and sealing can impede the growth of algae and mold. Sealing also makes cleanups quick and easy.
KT Power Washing offers sealing services for a number of applications. Our sealants can be applied to a variety of surfaces and create an invisible protective barrier over porous surfaces like concrete, brick, stone, and wood. Be sure to ask about our up to 5-Year No-Algae Guarantee.
Schedule Your Sealing Service Today
Our Sealing Products Guarantee Beauty And Protection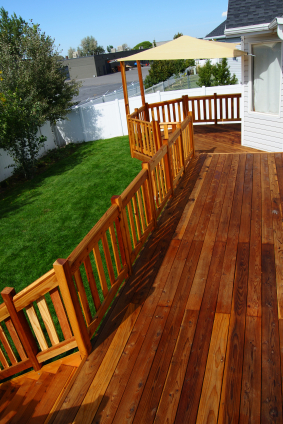 After a superior driveway cleaning or other pressure washing service from KT Power Washing, you'll want to extend the beauty and shine of that clean surface for as long as possible. Things like weather elements and foot traffic can make any surface look dull even a few weeks after a cleaning, but with a professional sealing service, that fresh look can last even longer.
KT Power Washing uses industry-grade sealers with every job we perform to ensure long-lasting benefits for your surfaces, like further protection, easier maintenance, and visual enhancement. We can use sealants on any surface around your home we perform cleaning services on, including decks, fences, and concrete. Using sealants on these surfaces is a great way to ensure that they stay beautiful for longer while also making them stronger. The products we use offer a broad spectrum of options like joint stabilizing, water-repelling and salt blocking, wet look, and much more.
When you've got surfaces that need to be sealed around your Houston home, call KT Power Washing for the best in sealant products and services. Our team of professionals is highly trained in both pressure washing and sealing applications so your property can stay clean, protected, and beautiful year-round.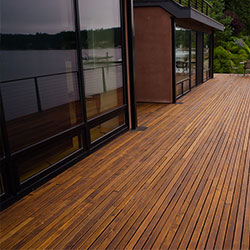 Deck Sealing
Your deck may be showing its age, but you can bring it back to life with a deck cleaning and deck sealing. Sealing can protect your deck - whether it's made of redwood, cedar treated lumber or composite material - from the effects of the elements by creating an invisible barrier that repels moisture, which can cause your wood surfaces to swell or rot. KT Power Washing's sealing services will make your deck your favorite place to be for years to come.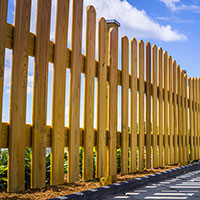 Fence Sealing
Whether your fence is made of wood, brick, stone, or concrete, the professionals at KT Power washing have a sealing service to meet your needs. Enhance the natural beauty of your fence while protecting it from the harsh Texas elements. Sealing can protect wood from rot, termites, and other hazards, while it prohibits water intrusion that can erode your masonry, stone, or concrete fence materials.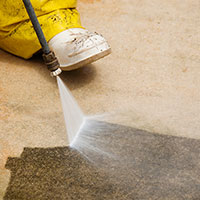 Concrete Sealing
Concrete is highly porous and can absorb liquid easily. Fertilizers, salt, oil, and other pollutants can cause discoloration and damage to concrete. KT Power Washing offers our sealing services to minimize damage and extend the life of your concrete surfaces.
KT Power Washing's skilled professionals regularly update themselves on the latest products and techniques. The environmentally friendly products that we use are all safe for people, pets, and plants. We are fully licensed and insured, and all our employees are covered under workers comp. When you need courteous, professional sealing services for your Houston area home, give us a call at 832-869-0220.
Latest Projects