Siding Cleaning That Will Keep Your Home Pristine Clean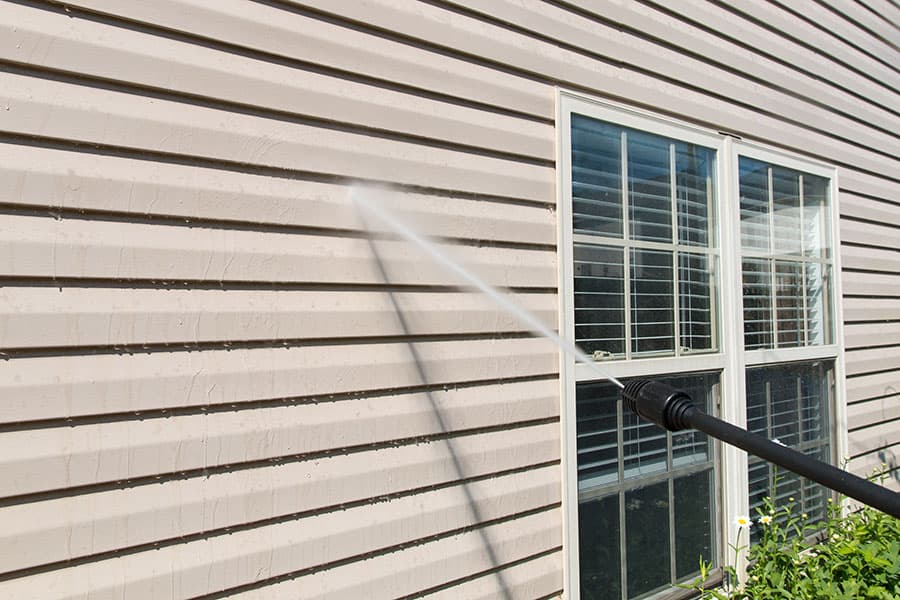 Siding is a cost-effective, versatile, and durable building material and a good choice for your home. If your Houston home is in need of a good siding cleaning, then you need the services of KT Power Washing and Sealing.
KT Power Washing, Houston's premier pressure washing service, can remove many of the common pollutants that can mar your siding's appearance such as dirt, grime, bird and insect droppings, mold, mildew, rust, pollen, and airborne chemicals. These pollutants can diminish the look and longevity of your siding. Regular siding cleaning is a great way to extend the life of your siding, keeping it looking fresh and new for years to come.
Siding has been used more and more in homes in recent years. To make your siding last, proper care and maintenance go a long way. That's why it is important to hire a pressure washing contractor to give your home a thorough siding cleaning. We can clean most types of siding, including:
Vinyl siding
Brick siding
Fiber-cement siding
Engineered wood siding
Stone siding
Metal siding
Stucco Siding
Glass siding
Lap siding
Schedule Your Siding Cleaning Today
Our professional siding cleaning experts have years of experience, plus take part in continuing education to ensure they are up-to-speed on the latest applications and products. Our state-of-the-art, self-contained pressure washing units can easily access your Houston area home and provide you with top-of-the-line service. We utilize environmentally friendly products to maintain your health and safety, as well as that of your pets, plants, family, and neighbors.
KT Power Washing sets the highest standards for customer service and professionalism. We carry first-rate credentials, are fully licensed and insured (including workers compensation insurance), and we work hard to maintain our excellent reputation in the Houston community.
The siding cleaning pros at KT Power Washing will examine your home's surface and condition and determine the best application and settings for your personal exterior cleaning needs. Our adjustable pressure settings and steam-washing options allow us to clean a variety of surfaces and enables us to utilize the exact application that is right for you.
We not only serve customers in the residential sector, but we also provide commercial pressure washing services as well. If you need siding cleaning for a commercial property, apartment complex, community center, or other large building in the Houston area, we have the equipment, manpower, and professionalism to get the job done.
Another way to extend the life of your siding is with exterior surface sealing. Sealing can create an invisible barrier against the elements to help to protect your siding against moisture intrusion; prohibit the growth of mold, algae, and mildew; and improve the appearance of your siding. Sealing can be applied to a variety of surfaces, enhancing their strength and durability between pressure washes. If you have questions about sealing, be sure to ask about our 5-Year No-Algae Guarantee!
Give KT Power Washing and Sealing a call today at 832-869-0220 to discuss the services we offer and to schedule your siding cleaning. We're waiting to hear from you, Houston!
Latest Projects