5 Areas Where Pressure Washing Can Enhance Your Curb Appeal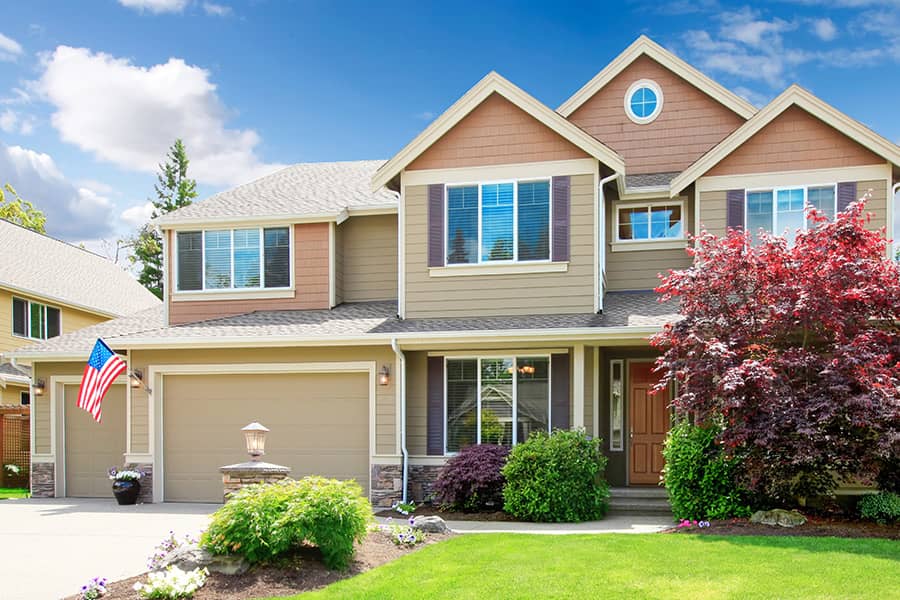 When you hear Houston professionals talk about "curb appeal," do you instantly wonder what is so appealing about curbs?
Curb appeal means that your property is eye-catching and aesthetically pleasing to a viewer who is looking at it from the street. There are a lot of exterior surfaces between your curb and the back of your property. Let's take a look at the ways that residential pressure washing can make them all more appealing from your curbside.
Sidewalks, Driveways, and Walkways
You don't get a second chance to make a first impression, and the first thing people see from the curb is probably your sidewalk. Whether your sidewalks, driveway, and walkways are concrete, brick, stone, pavers, or composite surfaces, there is a pressure washing setting and application that can meet your needs. Pressure washing can remove stains like oil, tar, and rust and create a welcoming platform for your vehicles and guests.
Home Exterior
Surfaces like brick, stone, stucco, wood, and siding can sustain damage from environmental elements. Pressure washing can remove grime, mold and mildew, pollutants, and other intrusive nuisances and leave your home looking fresh and inviting. Exterior pressure washing can clean your house from top to bottom - from the roof to the windows and shutters, to the doors and entryways - and make your home look fresh and brand new. It can also save you money versus painting, resurfacing, or other costly renovations. You can't go wrong with hiring a professional pressure washing technician to clean your home's exterior.
Gutters
Your gutters prevent water from pooling and causing erosion. Still, they can easily become clogged with leaves, pine straw, dirt, and other debris. Regular pressure washing can remove that debris and permit the uninterrupted flow of water, allowing your gutters to work as they were intended. Pressure washing also removes dirt, grime, and mildew from your gutter's exteriors. You'll be amazed at how well your gutters work after a pressure washing.
Pool Decks & Pool Enclosures
Your pool is the center of your backyard fun. This naturally humid area is also conducive to the regular growth of mold, mildew, and algae. Keep your pool deck and pool enclosure clean and free from mold and mildew with regular pressure washing. Regular pressure washing can make you feel like you're in a luxury resort in your own back yard.
Wood Decks, Gazebos & Fences
Wood is a long-lasting and beautiful enhancement to your outdoor areas. Over time, the elements can detract from the look of your natural wood surfaces. Mold, mildew, and algae can grow on wood surfaces, causing them to deteriorate. Regular deck washing and fence washing can remove harmful pollutants and the effects of weather and time, giving your wood a fresh look and enhancing its natural beauty.
Hiring professional pressure washing specialists to give your Houston home's exterior a thorough cleaning is a smart, cost-saving way to enhance your home's curb appeal. It creates a healthy living environment for you and your family and can renew and revive the look of your home. These are just a few of the ways that a professional residential pressure washing can enhance the beauty of your outdoor surfaces.