2 Story Brick Home with Concrete Window Casing Cleaning in Houston, TX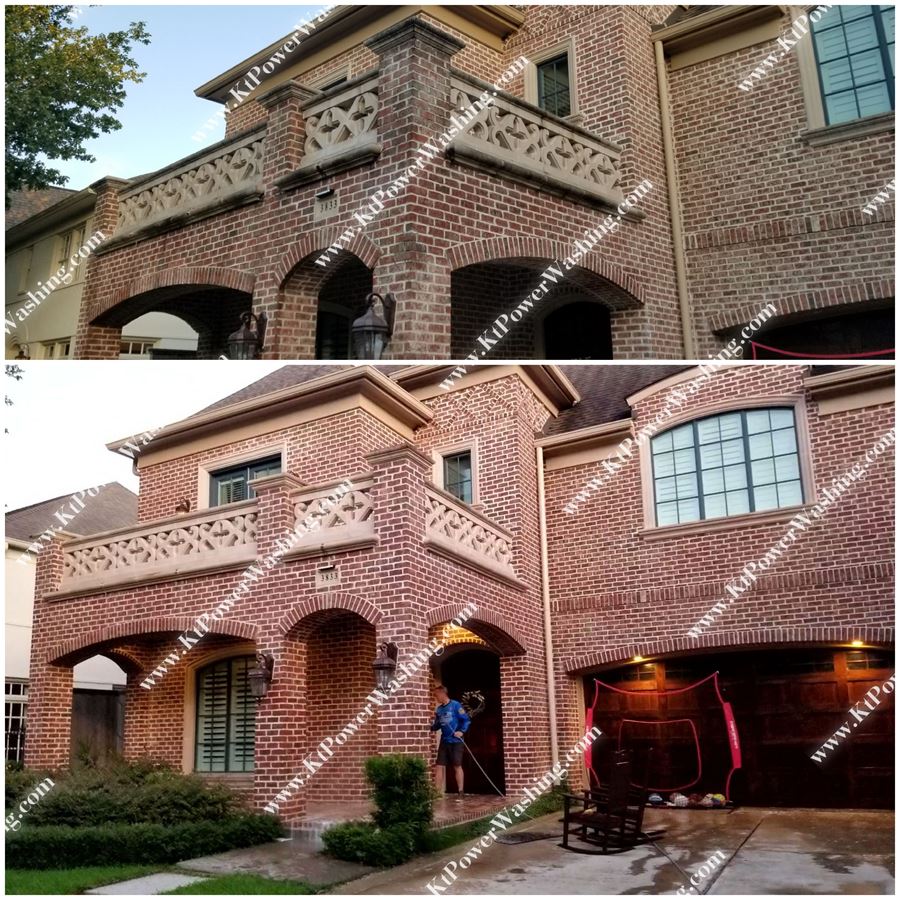 Detailed cleaning by use of low pressure to ensure the safe and thorough removal of the algae, mold, dirt, and other contaminants from the brick, grout lines, and cement/concrete window casings. Cement/concrete window casings are considered to be a delicate surface, one that high pressure should NOT be used for cleaning. Our cleaning process includes low pressure pre-rinse, application of our proprietary blend of algaecide and surfactants, dwell time, followed by a thorough fresh water rinse and post rinse to ensure... Zero surface damage.
Notice that there are No ladders in the pictures. The reason??.... We are able to clean vertical surfaces up to 5 stories while standing safely on the ground level. Pressure washing while on a ladder is NOT a safe method; therefore we operate commercial equipment that allow us to achieve optimal results while staying as safe as possible.
Services Used in Project:
Photo Gallery