Wood Cleaning, Staining, Sealing, and Restoration in Houston, TX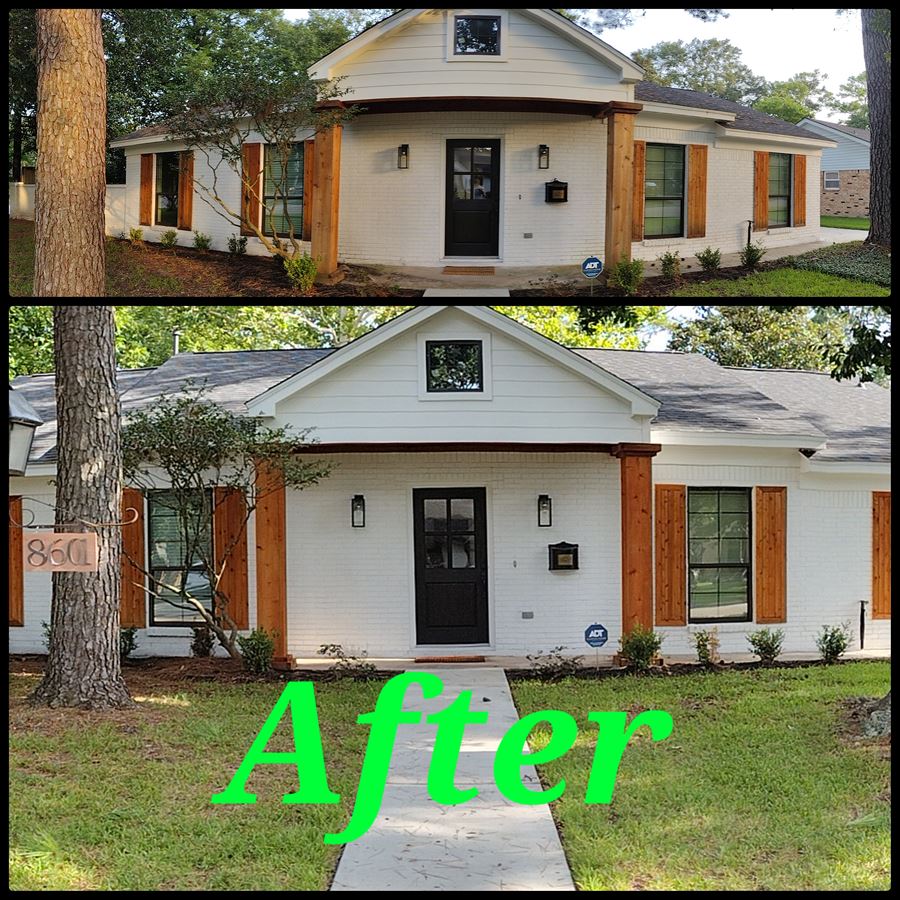 Client contacted us to clean and stain the cedar wood patio cover and shutters on his home.
Cleaning method: Soft wash all wood surfaces with variable pressure along with application of our proprietary algaecide surfactant blend.
Surface protection method: Apply our tinted stain that is also a transparent, penetrating sealer that protects the surface from within.
Services Used in Project:
Photo Gallery