Your Local Pressure washing Professional in Piney Point, TX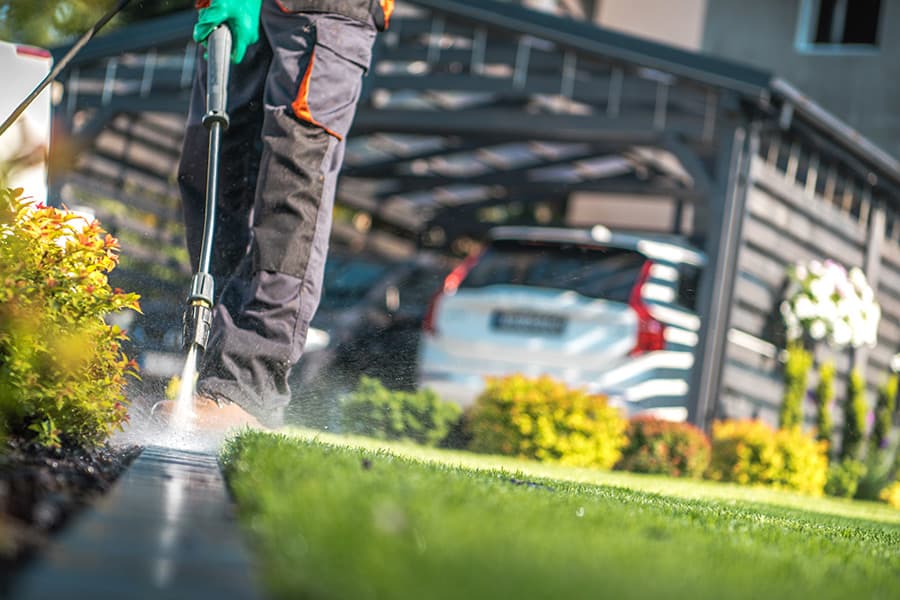 KT Power Washing & Sealing is here to revitalize the look and condition of your Piney Point home. Contaminants, corrosives, and all sorts of grime can take hold of your exterior and make it look rundown. Your home can suffer premature aging, and it will take costly repairs to restore it, but not if you use preventative upkeep to your advantage.
Professional pressure washing is an excellent method to use to keep your home in top-notch shape. You don't have to sacrifice an ounce of curb appeal if you let us handle your exterior surface cleaning. Protect and beautify materials like concrete, stone, shingles, and more by trusting us with the cleaning.
Give us a call in Piney Point today to schedule your appointment. You don't have to wait until spring to take care of spring cleaning - we'll provide power washing for every season.
Expert Pressure Washing Work To Make Your Piney Point Sparkle
What can we clean up for you today? We work with home and business owners in the area and provide the best variety of cleaning services around. Even better, all of our work is assured to be the best results you've seen in a long time.
Choose from exterior surface cleaning options like:
Graffiti Removal
Exterior Building Cleaning
Siding Cleaning
Parking Lot Cleaning
We use adjustable pressure and heat settings to provide careful but thorough cleaning. We want to protect your property while cleaning it. There's no reason to settle for repairs or replacement work when you could prevent rot and corrosion with routine cleanings.
House Washing Pros Offering Superior Service In Piney Point
Is your home looking a little green? If your Piney Point house has started accumulating moss and algae, it's probably time to call in the cleaning dream team at KT Power Washing & Sealing. We'll use green cleaning techniques to clean your house so well; your neighbors will be green with envy.
To improve your home's appearance, condition, and value, it's time to contact our crew. Call us in the Piney Point area, and schedule your appointment for pressure washing from the company that cares about your satisfaction.